Global Medicines Program
People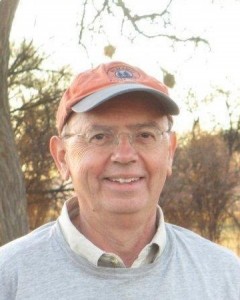 Andy Stergachis, PhD, MS, BPHARM – Director
Dr. Stergachis' research focus is pharmacoepidemiology, global medicines safety, pharmaceutical outcomes research, and public health systems research. He is currently PI of the University of Washington components of two pharmacovigilance projects funded by the Bill & Melinda Gates Foundation, including multi-center global clinical trials program of alternative antimalarial case management and prevention strategies in pregnancy. He is the PI of the UW component of a USAID-funded cooperative agreement with Management Sciences for Health on Strengthening Pharmaceutical Systems in developing countries. Through his affiliation with the Northwest Center for Public Health Practice, he also works on workforce development and research in emergency preparedness with the public health community. He is also affiliated with the Pharmaceutical Outcomes Research and Policy program. He has served on Institute of Medicine's Committees, including the Committee on Poison Prevention and Control System, and the Committee on Assessment of the U.S. Drug Safety System. His international responsibilities include the Advisory Group to Global Alert and Response for the World Health Organization. Locally, he is a member of the Public Health Reserve Corps.
Education
PhD, Pharmacy, University of Minnesota
MS, Pharmacy, University of Minnesota
BPHARM, Pharmacy, Washington State University

Lou Garrison, PhD – Co-Director
Dr. Lou Garrison is a Professor in the Pharmaceutical Outcomes Research & Policy Program in the Department of Pharmacy and Adjunct Professor in the Departments of Global Health and Health Services at the University of Washington, where he joined the faculty in 2004. Dr. Garrison is currently coordinating the Health Economics Track of the University of Nairobi Institute of Tropical and Infectious Disease (UNITID) Fellowship Program in Public Health Management, a collaboration with UW, sponsored by PEPFAR. He is also co-investigator of a WHO-sponsored study of the potential cost-effectiveness of measles eradication. And previously he was principal investigator on a grant to UW from the Bill & Melinda Gates Foundation to support an economic evaluation of potential innovations in measles vaccination in low-income settings. Dr. Garrison has lectured on health technology assessment and pharmacoeconomics to public and private payers in China, Namibia, Brazil, Argentina, Colombia, Taiwan, South Africa, Poland, and Jamaica. His research interests include national and international health policy issues related to pharmacogenomics/personalized medicine, regulatory benefit-risk analysis, insurance, pricing, reimbursement, and risk-sharing agreements, as well as the economic evaluation of pharmaceuticals, diagnostics, devices, surgical procedures, and vaccines, particularly as related to organ transplantation, renal disease, influenza, measles, and cancer.
Education
PhD, Economics, Stanford University
BA, Economics, Indiana University

Joseph Babigumira, MBChB, MS, PhD – Assistant Professor
Joseph B. Babigumira is faculty in the Department of Global Health. He earned his doctorate in the Pharmaceutical Outcomes Research and Policy Program at the University of Washington, School of Pharmacy. His broad research interest is in improving access to safe and cost-effective diagnostic technologies, medicines, and healthcare delivery platforms in low-income countries. In particular, he is involved in studying the status of health technology assessment in low-income countries, the cost-effectiveness and scale-up of rapid diagnostic tests for malaria, the cost-effectiveness of measles and rubella eradication efforts, the economic and health impact of unsafe abortions, the interface between health workforce shortages and low contraceptive coverage in poor countries, and the diffusion and sustainability of programs to supply modern contraceptives to women who need them. He has previously performed studies of the cost-effectiveness of programs to improve access to antiretroviral therapy and the economics of task shifting. Joseph is also interested in the impact and dynamics of spillover effects to the wider healthcare systems in low-income countries from heavily-funded disease areas such as HIV/AIDS and malaria.
Education
PhD, Pharmaceutical Sciences, University of Washington
MS, Health Services Research, Case Western Reserve University
MBChB, Medicine and Surgery, Mbarara University, Uganda

Don Downing – Clinical Professor
Don spent the first half of his career starting up and operating tribal health clinic pharmacies and community pharmacies specializing in the management of diabetic, ostomy and geriatric populations. He continues to assist in tribal health issues for a number of NW tribes as well as advocating for and implementing innovative solutions for other underserved populations. He is a Clinical Professor at the University of Washington School of Pharmacy in Seattle and Endowed Chair of the Institute for Innovative Pharmacy Practice. His work with tribes in the United States has led to his involvement with a number of novel pharmacy projects in Central & South America, Micronesia/Marshall Islands, Ethiopia, Italy and Japan. Don is a national pharmacy leader in the area of access to reproductive health services through the use of pharmacists.
Education
B.S. Pharmacy, University of Washington School of Pharmacy

Dean Jamison, PhD, MS – Professor, Global Health
Adjunct Professor, Health Services
Dr. Jamison is a Professor of Global Health, University of Washington where he coleads the Disease Control Priorities Network study. He is also Adjunct Professor at both the Peking University Guanghua School of Management and at the University of Queensland School of Population Health in Australia. Before joining the Department of Global Health, Dr. Jamison served as T & G Angelopoulos Visiting Professor of Public Health and International Development in the Harvard Kennedy School and the Harvard School of Public Health, while in tandem holding a position as Professor of Development Economics at the University of California, San Francisco. Prior to that, Dr. Jamison was at the World Bank for more than a decade, where he was a senior economist in the research department, division chief for education policy, and division chief for population, health and nutrition. In 1994, Dr Jamison was elected to membership in the Institute of Medicine of the US National Academies.
Education
PhD, Economics, Harvard University
MS, Engineering, Stanford University
AB, Philosophy, Stanford University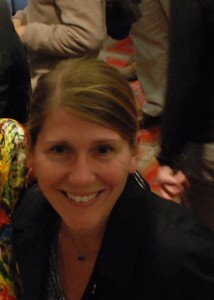 Alisa Jenny, MPH – Assist Director
Alisa Jenny supports a wide range of activities in the Global Medicines Program. She has spent the majority of her career engaged in research in resource poor settings. At the UC Berkeley School of Public Health, she worked on NIH-funded research projects in Guatemala, India, and Nepal. Prior to her position at UCB, she worked at the Center for Alaska Native Health Research at the University of Alaska Fairbanks where she engaged in multidisciplinary research efforts with Alaska Native populations in the Yukon-Kuskokwim region. She honed her statistical skills while working as a Research Fellow at the National Center for Health Statistics, CDC. She developed her passion for public health while working on maternal and child health programs as a Peace Corps volunteer in Honduras.
Education
MPH, International Health and Development, Tulane School of Public Health and Tropical Medicine
BA, Political Science, Western Washington University

Norio Kasahara, MPH – Graduate Student
Norio Kasahara received his MPH from the Department of International Health at the Johns Hopkins School of Public Health. He is presently a Ph.D. student in the Pharmaceutical Outcomes Research and Policy Program at the University of Washington. His interests include economic evaluation of health strategies and programs, systems development for pharmaceutical affairs in developing countries, and quality, affordability of and access to essential medicines. He is currently participating in a large-scale survey on medicines quality in Afghanistan.
Education
BSc, Pharmacology, Tokyo University of Pharmacy and Life Sciences
MPH, International Health, The Johns Hopkins School of Public Health
Stephanie Kovacs is a PhD student in the Epidemiology Department at the University of Washington. She received her MPH in epidemiology from Tulane University. Stephanie worked for two years as a research fellow with the Centers for Disease Control and Prevention in Tanzania focusing primarily on prevention of mother-to-child transmission of HIV and maternal and child health. Before joining the Global Medicines Program, Stephanie worked as a research assistant for the Strategic Analysis and Research Training (START) program which is a collaboration between the University of Washington's Department of Global Health and the Bill & Melinda Gates Foundation. During her tenure at START, she worked on a systematic review of technologies to detect falsified and substandard drugs that resulted in a publication in PLoS One. She is a current recipient of a National Institute of Health TL1 grant to support her dissertation on the safety of antimalarial drugs used in pregnancy. Stephanie has experience working in low resource setting in Mali, Sierra Leone, and Tanzania. Her interests include infectious disease epidemiology, pharmacovigilance, and drug safety.
Education
MPH, Tulane University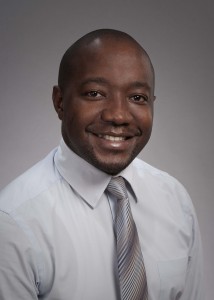 Solomon James Lubinga, B.Pharm, M.S

Solomon completed his Pharmacy degree from Makerere University in Uganda, and a distinction Master of Science degree in Clinical Pharmacy at the University of Strathclyde in the UK as a Commonwealth Scholar. He has practiced in both the public and private health sectors in Uganda, and taught at a public medical university in Uganda for 6 years. Solomon's goal is to understand the best ways to improve access to quality, cost effective health care and health outcomes of people in developing countries. He is currently a PhD student in the Pharmaceutical Outcomes Research and Policy Program at the University of Washington where he is primarily interested in methods in pharmaceutical policy analysis, and the applications of comparative effectiveness research and cost effectiveness analyses in developing countries.
Education
B. Pharm, Makerere University, Uganda
MS, Clinical Pharmacy, University of Strathclyde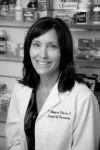 Peggy Odegard, BS, PharmD, FASCP, CDE – Professor and Chair of Pharmacy
Dr. Odegard's research and teaching is concerned with the role of pharmacists in caring for patients. Specifically, her work focuses on the care of older adults, those with diabetes, and medication safety. Interprofessional education has also been a long-term focus in Dr. Odegard's research and practice. She has extensive experience as a clinical pharmacist on interprofessional care teams in general internal medicine, diabetes, and geriatrics in both the hospital and communityand in in designing and implementing pharmaceutical services and care programs. Dr. Odegard has been collaborating on the development of an interprofessionally applicable web-based error communication curriculum and is conducting a study evaluating the effects of community pharmacists in providing diabetes care and education to those with diabetes. Dr. Odegard participated in a pharmaceutical care training program in Ethiopia as part of the USAID-funded Strengthening Pharmaceutical Systems program.
Education
BS, PharmD, University of Washington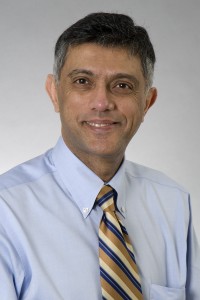 Shabir Somani, RPh, MS, MBA– Clinical Professor and Chief Pharmacy Officer
Shabir Somani is currently the Chief Pharmacy Officer of University of Washington Medicine Health System in Seattle, Washington. He provides leadership and direction for pharmaceutical care for the health system. His academic experience includes Assistant Dean and Clinical Professor in the School of Pharmacy at the University of Washington. Shabir has mentored and guided many students from around the world in their graduate pharmacy work. He is very familiar with the health system in Kenya, having grown up there. Professor Somani is a member of the American Society of Health-System Pharmacists, American Association of Colleges of Pharmacy and the American College of Clinical Pharmacists. He earned his BS in pharmacy from the University of Wisconsin and his MS and MBA from the University of Minnesota. He completed two years of residency.
Education
BS Pharmacy, University of Wisconsin
MS, MBA, University of Minnesota